Non Disclosure Agreement
A non-disclosure agreement is a pact or agreement between two or more parties to keep all confidential information to themselves.
India's Top Business Consultants
Non-Disclosure Agreement: Overview
A secrecy agreement is another name for a nondisclosure agreement. It is a legally binding agreement between two parties that describes the confidential information, knowledge, and material that the parties intend to share for specific purposes. It also restricts access to or by other parties. An agreement that forbids exposure of information covered by it is known as a non-disclosure agreement.
As a result, the parties are in a confidential relationship. When two businesses, people, or other entities (such as a partnership, society, etc.) are thinking about conducting business together, it is frequently signed. The term "Non-disclosure agreement" refers to the contractual arrangement that establishes a confidential relationship between the parties and their "agreement" not to "disclose" any information that was disclosed.
The reason a non-disclosure agreement is needed.
A non-disclosure agreement is made to safeguard information that is generally unknown but is important to the owner.
For instance, certain businesses or institutions working on their initiatives or person research studies are prohibited from disclosing the details to anyone besides the participants; in this case, a non disclosure agreement is in place. Science, genetics, research, and development industries frequently use non-disclosure agreements.
Another illustration would be specific recipes employed by particular eateries or food and beverage companies; staff are bound by nondisclosure agreements not to divulge their confidential information or methods. A non-disclosure agreement pertaining to the terms of the settlement is frequently signed by both parties in situations where legal issues are resolved through settlement.
Types of NDA
The various types of nondisclosure agreements include the following:
Unilateral NDA
Agreement on a bilateral nondisclosure
Agreement for Multiple-Layer Non-Disclosure
Two parties will be involved in unilateral agreements: the knowledge owner and the party who consents to keep the information private. This kind of agreement typically involves two or more participants. An agreement between an employer and employee to keep all secret information to themselves is a typical illustration of this kind of confidentiality agreement.
The term "bilateral" refers to a situation in which two parties will communicate information that each is obligated to keep private. For instance, parties to a venture capital agreement, when both sides' information is confidential, will be involved. This kind of information would even be included in partnership agreements.
As the name implies, multilateral involves several parties. A multilateral confidentiality agreement would apply if there are several parties to the arrangement.
Highlights and Benefits
A nondisclosure agreement may or may not include a provision protecting the recipient of the secret information such that, if the recipient got the information lawfully from another source, they would not be bound to maintain the confidentiality of the information. In cases where the contract is for criminal activities like gambling or drug trafficking, they cannot be enforced by the law, which means that no nondisclosure agreement will be enforceable in those circumstances. This is another drawback.
A well-written confidentiality agreement can guarantee the following benefits:
Privacy Protection for Data: Information Protection All information in a confidentiality agreement is protected, and a breach could result in legal action.
Privacy: Reducing privacy violations between the parties is one of the key goals of a non disclosure agreement. The parties' privacy would be secure if the confidentiality agreement was well-written.
Can Sue: If Non-Disclosure or Confidentiality Agreement is a contract between two or more parties. Therefore, if the information is compromised, the party who was wronged has the right to sue the offending party.
Mandatory clauses of NDA
Members of the Arrangement: The confidentiality or non-disclosure agreement must, first and foremost, list the parties to the agreement. All parties to the NDA will be included in this.
A succinct history of the agreement: This will cover the provisions of the contract. Here, it would also be emphasised that the information contained in the agreement. We would also mention any confidential information here.
Definitions: The timeline, secret information, and other details would be defined here. Such information must be decisive to the entire agreement in order to be delivered.
Information Confidential as Permitted By Agreement: Here, it is required to mention any secret information as per the contract. It must be stated if the knowledge relates to an invention or other type of trade secret. The agreement's effective date as well as any secret information must be stated.
Use of Confidential Information that Is Permitted: It is necessary to list all permissible uses of the private information here. The recipient must take action to protect the confidential information as soon as they obtain it. In this case, the recipient would refrain from sharing any private information with a third party. Only if the recipient uses the information for commercial purposes without violating any limitations may it be revealed to an advisor if the recipient is revealing it to them. In addition, the recipient must not use the information for their own benefit.
Inconsistencies with Confidentiality: However, the agreement would include a defined number of secrecy exceptions. This would be the case if the information was already in the public domain or if it was part of some sort of general knowledge.
Information Restitution: When the usage of sensitive information is finished, this section would deal with information return. The manner of returning the confidential information would be covered by this clause.
Various Provisions: The confidentiality agreement must also contain additional sections, like those that deal with interpretation. In addition, a section addressing the disclosure of confidential information will be included. The harmed party would also be informed of the available remedies for the information breach.
Efficacy of NDA
Non-disclosure agreements are frequently used by businesses and individuals to protect their proprietary information, unpublished patent applications, financial data, and other things. Consider, for example, that you are developing a prototype for a new product that will bring in a little fortune. In any event, before you can finish the model, you must connect with an advisor who will prompt you for a certain section. To make sure the advisor doesn't reveal your confidential information to your competitors, you can ask them to sign a non-disclosure agreement. These are valuable legal contracts, as we are all aware. You can seek the court to resolve any disagreement and render the appropriate judgement if one arises.
When to use NDA?
Imagine that you are the owner of a creative company that specialises in network installation. You are submitting a bid for a government contract that is incredibly profitable. You need to be aware that there aren't many companies offering similar contracts, so the competition will be fierce. You hire a professional proposal writer to create your document because you need it to be exceptional.
You will provide this writer with the necessary information so that she may create the kind of report that will set up a meeting for you. She is a self-employed contractor, and you are aware that she has gotten in touch with both of your adversaries. If she accidentally or deliberately learns about the concept of your product, your competitors will take use of your information. Right now, a nondisclosure agreement is necessary.
FAQ's
All our customers have ratedus 5* on Google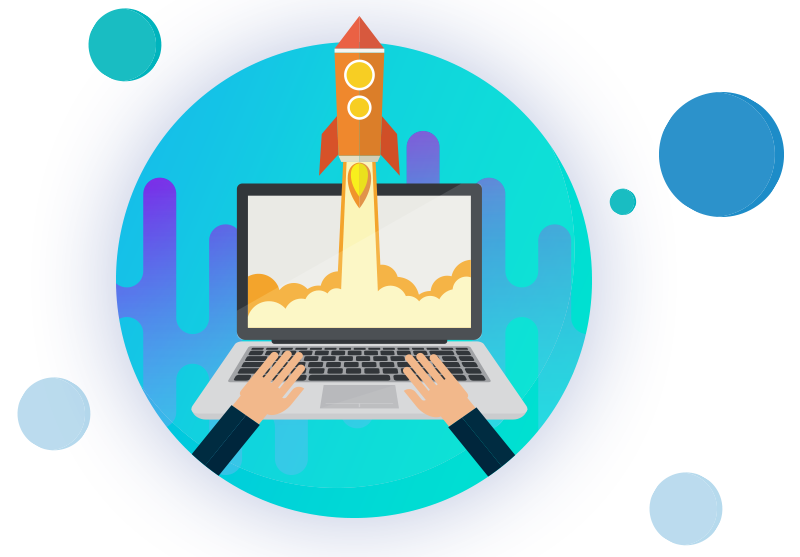 Our clients always get their work done on time
we choose to be fair priced with professional service delivery
We never miss any due date
We execute all the tasks online saving your effort and time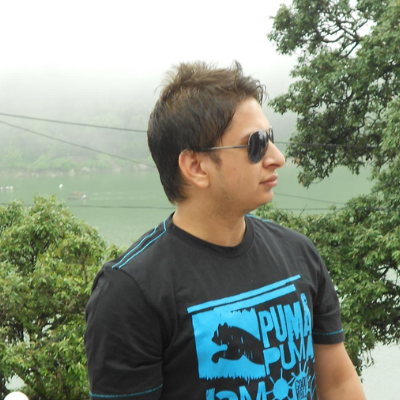 "They registered my private limited company with superfast speed. Most reliable professional I have ever came across. Highly recommended"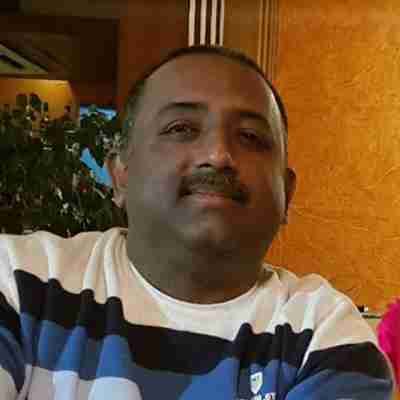 "Professionally sound, competent and always helpful. I am using their services and hopefully will continue as good as my business expands. What I liked most apart from all above is the promptness in delivering the services. Believe me it is a very difficult task for a start-up business to keep their accounting, marketing and govt obligations fulfilled in times. All are cared by Verslas. Keep it up."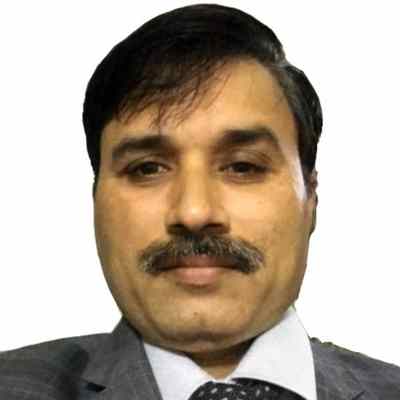 "Verslas Guru are real guru in their profession. Precision, legitimacy, promptness, inclusiveness, and above all value for money are some of the many qualities, I have experienced and am experiencing since Sep 2019. Although, they are equipped to and have been serving many big industrial houses, for SME / MSMEs, they are one stop solution. Thank you Team Verslas Guru for your excellent services you have been and continuing to provide since Sep 2019 to the companies I am associated with"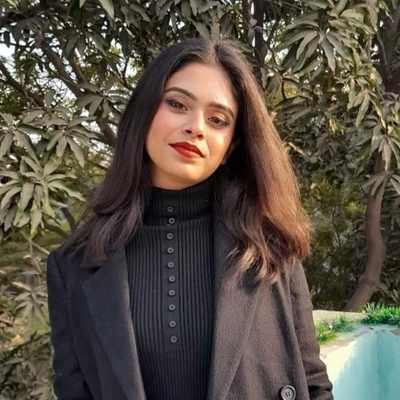 They designed a logo for me. They did it so wonderfully. They are very professional and helping. Thank You!

We're Waiting To Help You
Get in touch with us today and transform your business.