MSME Registration
MSME, or micro, small, and medium enterprises, is an acronym. An important chunk of the Indian economy is made up of this sector. Since Indian Independence, this industry has grown and is now a dynamic, quickly growing industry in India. New technologies are causing this industry to develop quickly. Small business firms are required to register as MSMEs. The advantages of registering are numerous, including quick loans, government incentives, and other types of programmes. Therefore, obtaining MSME registration or udyam registration is essential.
India's Top Business Consultants
MSME Registration – Overview
In India, the MSME sector is expanding quickly. This sector supports the growth of employment prospects in underdeveloped and rural areas. Since its inception, this industry has grown in importance across India. In addition, numerous businesses and MSMEs take use of these chances to conduct exports from India. As a result, these industries have grown, and by incorporating the MSME entity, these industries have been further pushed.
The MSMED Act, 2006 (Micro, Small and Medium Enterprises Development Act) was created to solve several concerns related to the creation of policies and the development of this industry. All MSME activities are sanctioned by a certain ministry. The Ministry of Micro, Small and Medium Enterprises (M/o MSME) is the name of this department.
What duties does the MSME ministry have?
In addition to overseeing MSMEs' creation, the ministry exercises caution in all of the following activities:
Cash Flow
The MSME ministry makes sure that there is adequate financing flow in this industry.
Technological advancement
The ministry makes ensuring that technology and digitization are used effectively in this industry to support a variety of tasks.
Improvement of Infrastructure
In addition to the aforementioned, the ministry makes ensuring that these industries have the necessary infrastructure.
Supply Certification
The ministry additionally offers quality assurance and certification in relation to the protocols and processes used in this industry.
Process of developing technology
The ministry will make sure that technological procedures are developed across all of the systems in this industry in addition to technology development.
Grade up with skill
One of the key goals of this ministry is to encourage growth, skill development, and entrepreneurship. It is possible to promote the growth of industries through a number of programmes.
Product development and design
The government will also offer programmes for the creation of designs and other processes to help with MSME registration.
Meaning of MSME
There are various types of small scale industries covered by the MSME registration process. Micro, Small, and Medium Enterprises fall under the MSME registration process. This category includes all small-scale businesses, which are referred to as MSME.
Different qualifications must be met to be considered a Micro, Small, or Medium Enterprise. The type of registration necessary for a specific firm under the MSME registration process will depend on the turnover. This turnover requirement has been altered multiple times by the Finance ministry. The Finance Ministry updated the turnover requirements for MSME registration on June 1, 2020.
Criteria for Turnover for MSME Registration
The qualifications for a certain type of MSME are indicated by the revised turnover ratios listed below:
Micro-Enterprise
If the investment in equipment and machinery is less than Rs. 1 crore and the turnover is less than Rs. 5 crore, any business or entity would be categorised as a micro-enterprise.
Small Business
Any business or organisation would be considered a small enterprise if its investment in plant and equipment was less than Rs. 10 crore and its annual revenue was less than Rs. 50 crore.
Medium-sized Business
If the investment in equipment and machinery is less than Rs. 50 crore and the turnover is less than Rs. 250 crore, any business or company would be categorised as a medium firm.
According to the government, this notification took effect on July 1st, 2020. Therefore, all businesses must meet the aforementioned turnover requirements in order to be categorised as Micro, Small, and Medium Enterprises.
Benefits of MSME
Banking Loans
Loans are simple to obtain for MSMEs. Once an MSME is registered with the appropriate authorities, this will become seamless.
Excise taxes
MSMEs are eligible for a variety of government-provided tax exemptions and credits.
The Lowest Alternative Tax (MAT)
Registered MSMEs might benefit from a 15-year minimum alternative tax carryover period. This benefit typically lasts for just ten years.
Discreet Tenders
MSMEs that have registered could participate in government contracts and bids. For a registered MSME, winning a bid is simpler because of their validity. In addition, the appropriate government would inform registered MSMEs about a tender.
Access to Credit
A other type of credit facility from a financial institution is simpler to acquire. Therefore, registered MSME have access to this benefit. Therefore, MSME registration is necessary to obtain loans more quickly.
Higher government benefits
When it comes to using government facilities, registered MSMEs are more advantageous. When opposed to an unregistered MSME, the government as well as the general public would have more faith and confidence in the registered MSME.
Possibilities for Development
The possibility of diversification is increased through MSME registration. An individual would gain greater recognition if they thought about MSME registration. In addition, registered MSMEs will be acknowledged in trade shows and conventions that are geared toward exports.
Secured Loans
The advantages of collateral-free loans would also be available to registered MSMEs. Loans to MSMEs often have a minimum amount of less than Rs 10 lakhs. For any loan valued below the aforementioned sum, banks would not demand any kind of security.
ISO Accredited
An individual can obtain the advantages of the ISO certification procedure through MSME registration. In addition, all MSMEs that register in accordance with the requirements will receive some sort of reimbursement for ISO certification.
So, if someone wants the aforementioned advantages, they must go through the MSME registration process.
Who can apply?
The following organisations are eligible to apply for MSME registration:
Solitary Owner
Any business that has a single person running and managing operations is eligible to apply for MSME registration.
Partnership
A partnership is a type of business structure created when two or more people decide to divide the company's revenues. A partnership's business may submit an application for MSME registration.
Limited Liability Company
The requirements of the Limited Liability Partnership Act of 2008 govern limited liability partnerships (LLP Act 2008). The level of contribution made by the partnership determines the status of the partners. LLPs are eligible to apply for MSME registration.
Producer business
A producer firm is any business involved in operations that result in the production of agricultural products. According to Section 465(1) of the 2013 Companies Act, such companies exist. As one of the primary operations of MSMEs is agriculture, this form can be used for the aforementioned registration.
Undivided Hindu Family

A karta would oversee a HUF as its manager. There are additional HUF members than the Karta. A HUF may register an MSME.
One Person company
An organisation that is registered as a one-person business may pursue the MSME registration procedure.
Social Co-operative
Any organisation that has a Co-operative Societies Act registration may apply for MSME registration.
Application Process
Fill out the application: Either an offline approach or an online process can be used to register an MSME. The application must be filled out completely by the applicant. The required paperwork must be prepared after the application form has been submitted.
Get the paperwork ready
The applicant must submit the necessary papers for the MSME application in the following phase. As required for MSME registration, all requested information must be provided. The processing of the documentation takes roughly three working days.
Send the Application in
The applicant must submit the documents after supplying them. Normally, submitting the documentation would take two to three working days. The authority will verify the documents when they are presented together with the application.
Release of the Certificate
The authority will check the documentation as the last stage. The same will be allowed if every document complies with the verification criterion. The applicant will receive the registration certificate.
Documents Required
PAN Card Details/ Information of the members of the organisation or the entity.
Aadhar Card Details of all the members of the organisation.
Proof of ownership – Either through some form of agreement, utility bills, leased document or property documents of the premises.
If in case the place being used is a rented premises then the proof of the payment of utility bills must be provided. Apart from this, a No Objection Certificate is required to be submitted to the authority.
Copy of Purchase Bill of every capital goods and raw materials purchased.
Copies of Sale Bills of all the products that are sold.
Copy of the Partnership Deed in case the firm is a partnership entity or a limited liability partnership.
Memorandum of Association of the company.
Articles of Association of the company.
Copy of the resolutions undertaken in shareholders and board meeting.
Copies of any permits or industrial licenses required under the respective acts.
Purchase Bill of the Machinery Installed.
Bills relating to Purchasing and Installation of plant and machinery.
Information of Accounting and Bank Account Statement.
FAQ's
All our customers have ratedus 5* on Google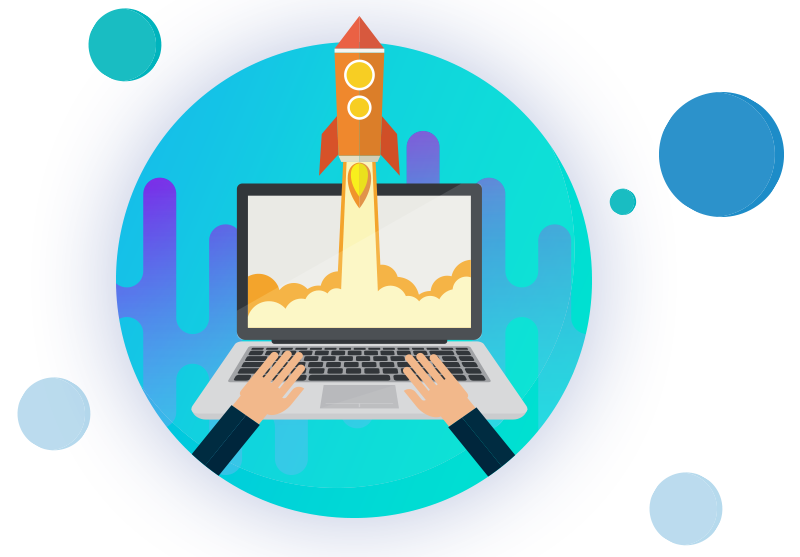 Our clients always get their work done on time
we choose to be fair priced with professional service delivery
We never miss any due date
We execute all the tasks online saving your effort and time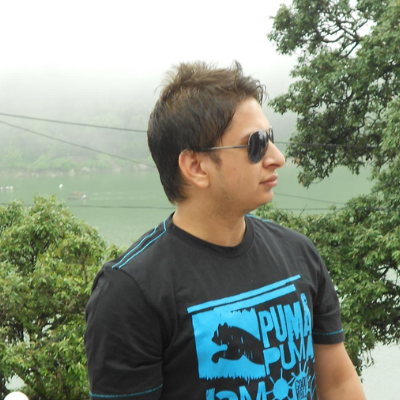 "They registered my private limited company with superfast speed. Most reliable professional I have ever came across. Highly recommended"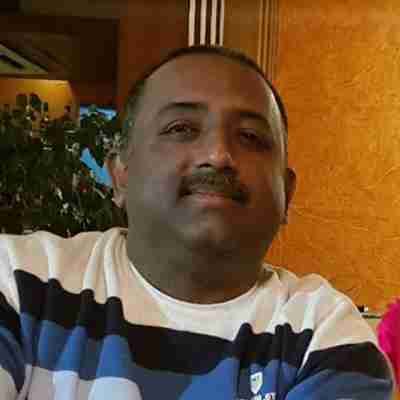 "Professionally sound, competent and always helpful. I am using their services and hopefully will continue as good as my business expands. What I liked most apart from all above is the promptness in delivering the services. Believe me it is a very difficult task for a start-up business to keep their accounting, marketing and govt obligations fulfilled in times. All are cared by Verslas. Keep it up."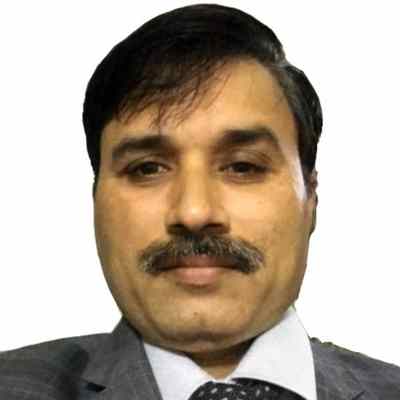 "Verslas Guru are real guru in their profession. Precision, legitimacy, promptness, inclusiveness, and above all value for money are some of the many qualities, I have experienced and am experiencing since Sep 2019. Although, they are equipped to and have been serving many big industrial houses, for SME / MSMEs, they are one stop solution. Thank you Team Verslas Guru for your excellent services you have been and continuing to provide since Sep 2019 to the companies I am associated with"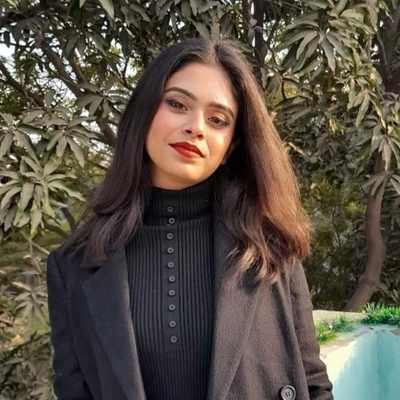 They designed a logo for me. They did it so wonderfully. They are very professional and helping. Thank You!

We're Waiting To Help You
Get in touch with us today and transform your business.